About Us
Korporate Kids has been proudly serving the community for 25 years! We have fully certified teachers and trained assistants that care for all of our kids unconditionally and are dedicated to their job. Our ages range from 6 weeks old to 6 years old with different curriculum for each age group.
Each classroom, hallway, entry and playground areas are monitored by a 24-hour surveillance system. To get into Korportate Kids, each parent and staff have their own code for our secure keyless entry. We open at 7 am and close at 6 pm Monday through Friday.
Korportate Kids is opened year round for full time and part time programs. We offer so many extra curricular activities such as Tumbling, Soccer, Computers, Karate, Singing. We also offer a nutritious hot lunch menu with different options each day.
Korporate Kids learning center has been owned and operated by Joanne Nicastro for the past 25 years. Joanne is a loving, caring, and all around wonderful person that takes care of each and every one of the children that come to the daycare. The director of Korporate Kids is Jennifer Bustamante, who has been with the school  for 15 years. Jennifer is very loving and is very passionate about working with the kids, staff and parents. Both Joanne and Jennifer are very helpful and dedicated to Korporate Kids Learning Center.
Korporate Kids Learning Center is a safe, warm, loving environment for children of all ages. Each classroom explores different subjects and ways of teaching that will further their education in so many ways. We consider Korportate Kids like a second family and love each and every child that comes here! Korporate Kids has a loving atmosphere and has such positive energy from the staff every day.
Please feel free to call with any questions that you may have, and schedule a tour at Korporate Kids Learning Center today!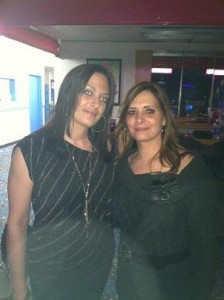 Location:
155 Commerce Rd
Cedar Grove, NJ 07009
Hours:
Mon – Fri: 7AM – 6PM
Sat: Closed
Sun: Closed